(ERC) Water-Futures: Smart Water Futures: Designing the Next Generation of Urban Drinking Water Systems
"Smart Water Futures: Designing the Next Generation of Urban Drinking Water Systems" (acronym "Water-Futures")
What will water infrastructure look like in the cities of the future?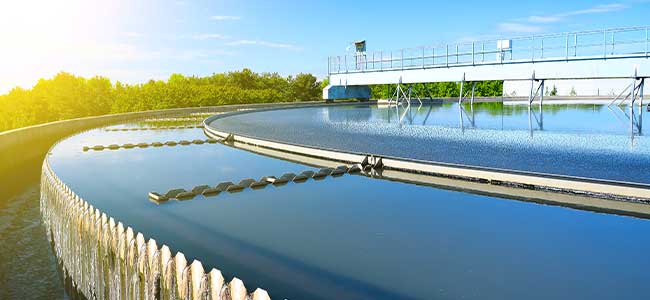 World's cities are expanding. Some 70% of people will live in urban areas by 2050. This growth brings with itself one big challenge: water. New water infrastructures went historically hand in hand with urban development. However, in the past, changes happened often because cities needed to react to crises and immediate needs – not as a result of real planning. Urban water planners were unable to take into account short-term and long-term, deeply uncertain and ambiguous factors affecting urban development and water demand.
These factors, together with increasingly uncertain climate conditions, have increased the need for a more holistic and intelligent decision-making framework for managing water infrastructures in the cities of the future. The Water-Futures project, funded by an ERC Synergy Grant, aims to develop a framework for the allocation and development decisions about water infrastructure systems.  The goal is that these systems become more socially equitable, economically efficient and environmentally resilient, in line with the Sustainable Development Goals of the United Nations Agenda 2030.
The results of the "Water-Futures" project will provide the theoretical and practical basis to enable various stakeholders, policy makers and administrators of these systems to make socially acceptable and fair decisions, which will balance short-term decisions. taken algorithmically in real time, together with long-term decisions concerning the transition and planning of new infrastructure for the evolution of urban water distribution systems. In addition, the new scientific results will be applied to three exemplary studies presenting different types of systems: a mature and relatively stable system in the Netherlands, a mature and rapidly growing system in Cyprus and a relatively recent supply system in Mexico with high growth and specific challenges. , which contain limited resources, intermittent supply and significant water loss due to leaks.
The project team, including Professor Marios Polycarpou (University of Cyprus), Professor Barbara Hammer (Bielefeld University), , Professor Phoebe Koundouri (Athens University of Economics and Business) and Professor Dragan Savić  (KWR Water Research Institute/University of Exeter), brings together knowledge from different disciplines. To design the next generation of smart urban drinking water systems, this interdisciplinary research team will look at methodologies from water science, systems and control theory, economics, and decision science as well as machine learning. 
Project: Smart Water Futures: designing the next generation of urban drinking water systems (Water-Futures)
ERC Funding: € 9.9 million for six years
Researchers and host institutions:
Marios Polycarpou University of Cyprus Cyprus

Barbara Hammer Bielefeld University
Germany

Phoebe Koundouri, Athens University of Economics and Business
Greece

Dragan Savić
KWR Water Research Institute (KWR)
Netherlands
Official website: https://waterfutures.eu/
Press Release: http://www.unsdsn.gr/to-professor-phoebe-koundouri-athens-university-of
Initial bites on the Water Futures press release:
ERC announcement:
- ERC announces 34 new Synergy Grants | ERC: European Research Council (europa.eu)
- https://erc.europa.eu/news-events/magazine/erc-2020-synergy-grants-examples